CTS Flange Adapter Installation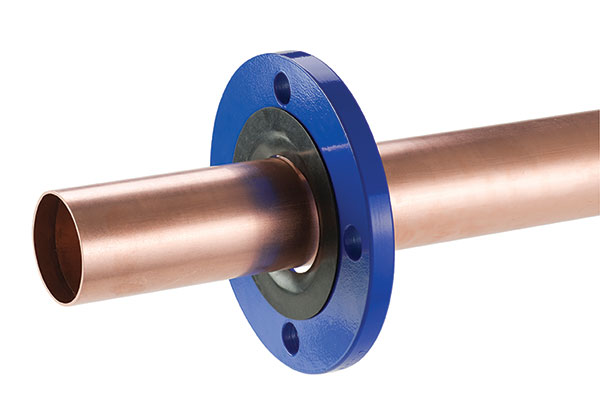 Step 1: Place CTS FLANGE over tube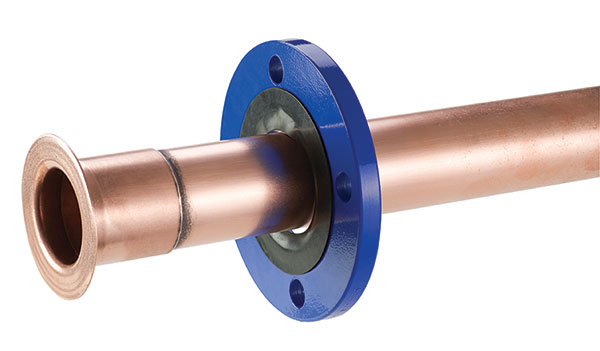 Step 2a: Braze/Solder the CTS FLANGE adaptor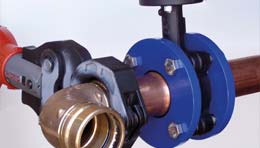 Step 2b: or use the simple, quick Press Fit method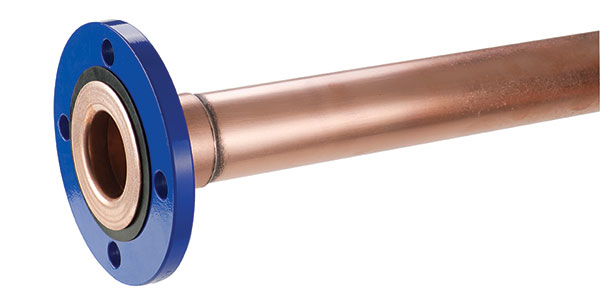 Step 3: Install a suitable isolating gasket between adapter and equipment. Rotate CTS FLANGE to align bolt holes and tighten.
The CTS Flange Adapter saves time and money on the construction site. Being very easy and quick to install the fitting provides 100% protection against electrolysis and in addition to saving labour costs also saves on consumables – gas, flux, etc. CTS Flanges can be installed by brazing/soldering or by using the Press Fit method.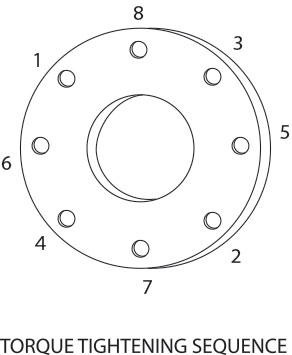 Install Notes:
The steel flange should be 15″ from the heat source to eliminate any chance of burning the rubber electrolysis insulator.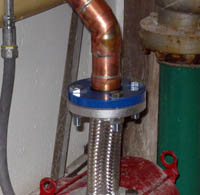 Example of a typical finished Flange installation