CTS Copper Flange Roll Grooved 150/125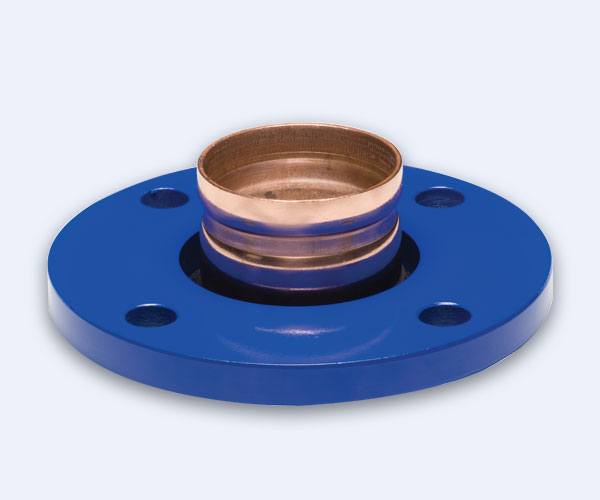 Submittal / Data Sheet
Specifications
Service Temperature: -66F to +272F
Size
Code
Working Pressure
(at atmospheric)
Material
Thickness
2″
WRG1002
450 PSI
Plate Steel
.63
2-1/2″
WRG1025
450 PSI
Plate Steel
.63
3″
WRG1003
450 PSI
Plate Steel
.63
4″
WRG1004
450 PSI
Plate Steel
.709
5″
WRG1005
450 PSI
Plate Steel
.748
6″
WRG1006
450 PSI
Plate Steel
.866
Drilling to Match ANSI B 16.5
Features
Flanges shall be drilled to ANSI B16.5 150/125 Standard, powder coated, with a EPDM insulator adhered to the plate steel flange protruding inside of the steel flange to prevent contact with the Copper Companion Flange Adapter.
Sizes 2" thru 6" Service<./li>
Temperature -66F to +272F.
Working Pressure (at atmospheric) 450PSI.
For Gasket Seal all loose dirt, scale and grease must be removed to ensure a leak-tight seal and the tube surface needs to be free of any marks or indentations.